Trauma-Informed Pedagogy
To

Edward St. John Learning and Teaching Center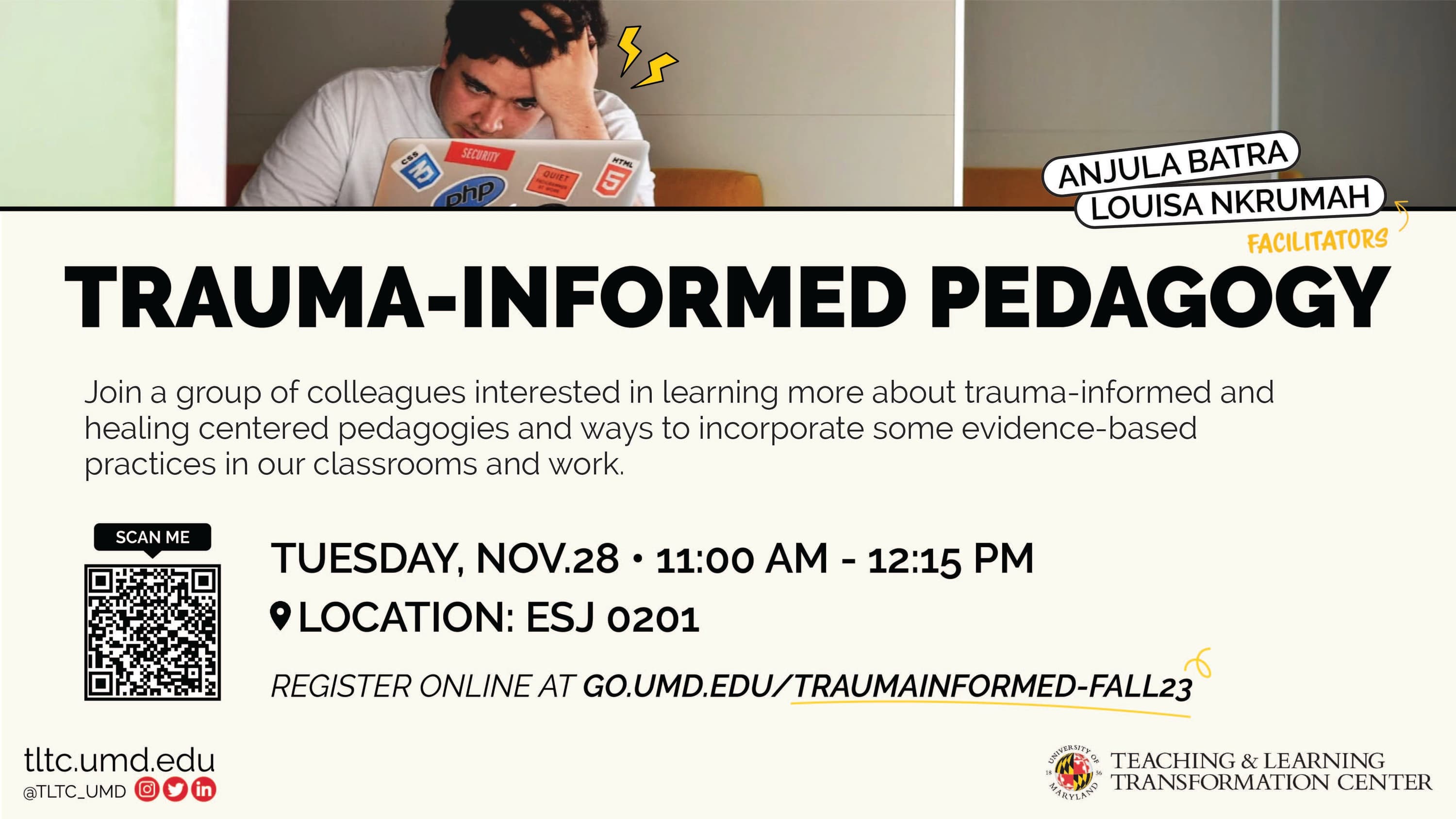 Teaching and Learning Transformation Center workshop for instructors:

Trauma-informed and healing centered pedagogies approach teaching and learning by recognizing the whole person not just in and outside of the classroom, but also the experiences and challenges that may impact the learning space. Join a group of colleagues interested in learning more about this growing field and ways to incorporate some evidence-based practices in our classrooms and work.
For more information about the TLTC, visit tltc@umd.edu.
To see other upcoming TLTC workshops, visit tltc.umd.edu/instructors/workshops-instructors.
Location
Edward St. John Learning and Teaching Center
Contact
Event Tags
Schools and Units
Audience
Tags
Event Topics