UMD-PRC Webinar: Creating Supportive Living Environments for LGBTQ+ Older Adults: Practical Tips for Practitioners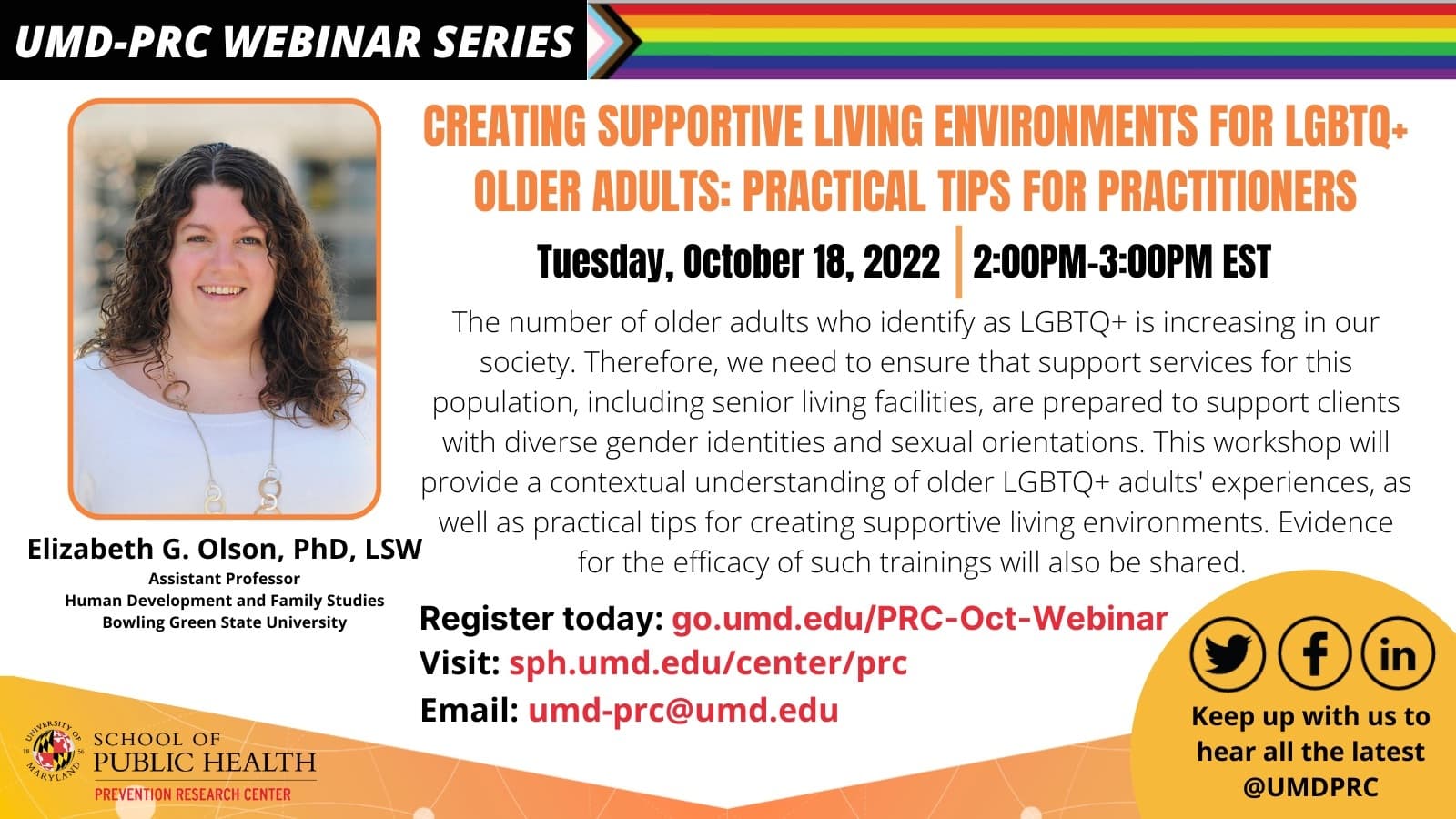 The number of older adults who identify as LGBTQ+ is increasing in our society. Therefore, we need to ensure that support services for this population, including senior living facilities, are prepared to support clients with diverse gender identities and sexual orientations. This workshop will provide a contextual understanding of older LGBTQ+ adults' experiences, as well as practical tips for creating supportive living environments. Evidence for the efficacy of such trainings will also be shared.

Speaker Bio: Dr. Elizabeth G. Olson (she/her/hers) is an Assistant Professor in the Human Development and Family Studies (HDFS) program at Bowling Green State University in Ohio. She primarily teaches courses in family diversity and human sexuality, as well as sexual and gender minority populations. Her research also focuses on LGBTQ+ community experiences, with a focus on empowerment of and advocacy for marginalized groups in institutional settings. She earned her PhD in HDFS and a Masters in Social Work from the University of Illinois at Urbana-Champaign.
Location
Contact
University of Maryland Prevention Research Center (UMD-PRC)
Event Tags
Audience
Tags
Event Topics