Land-Grab UMD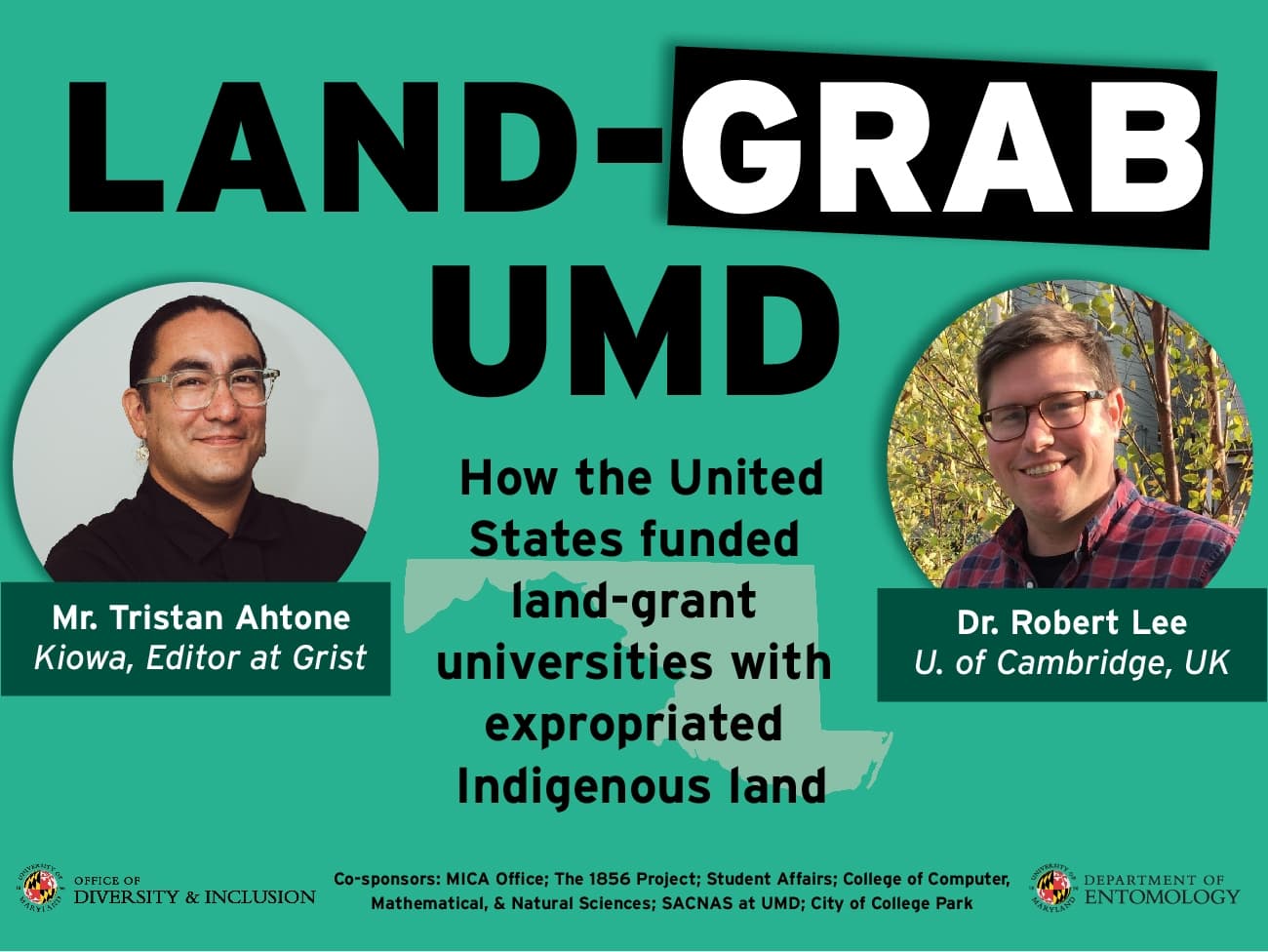 In this webinar, Dr. Robert Lee (U. of Cambridge, UK) and Mr. Tristan Ahtone (Kiowa, Editor at Grist) will present their research work on the expropriated land used to found land-grant institutions like the University of Maryland, revealing the links between violent colonialism and higher education in the USA.

This webinar is open to all; please register in order to participate.

This webinar will be recorded. CART captioning will be provided. Please contact allison1@umd.edu for any accommodations or access needs.

Sponsored by the Office of Diversity and Inclusion and the Department of Entomology and co-sponsored by MICA Office; The 1856 Project; Student Affairs; College of Computer, Mathematical, & Natural Sciences; SACNAS at UMD; and City of College Park
Location
Contact
Office of Diversity & Inclusion
Hosted By
Event Tags
Schools and Units
Audience
Tags
Event Topics