Women in Academia: Overcoming Barriers and Inspiring Change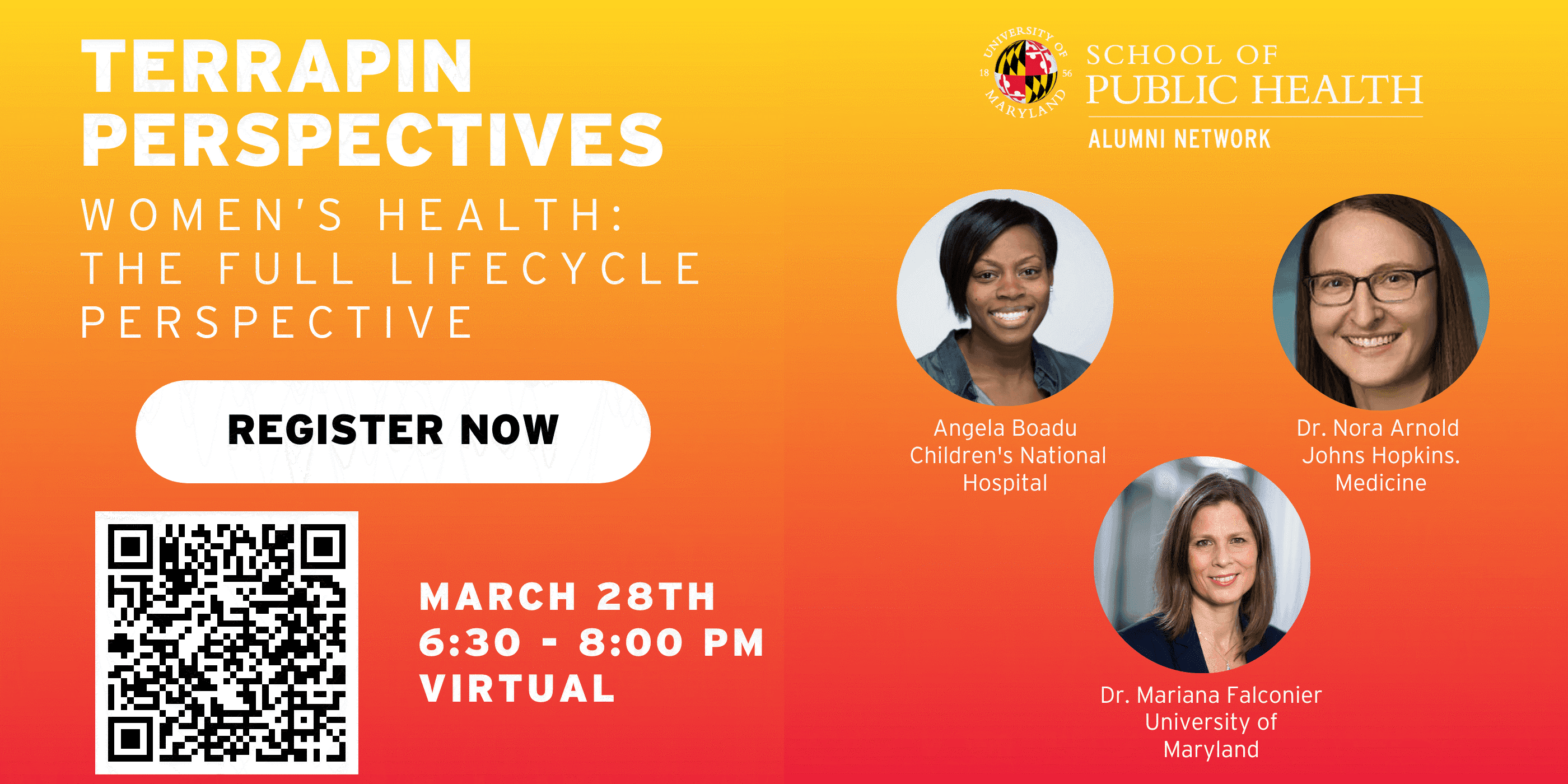 Join the School of Public Health Alumni Network in partnership with the University of Maryland Black Alumni (UMBA) Network during Women's History Month for an engaging conversation focused on women's lifelong health. The discussion will lead us through the importance of physical therapy and pelvic floor rehab on maternal/child and reproductive health, provide guidance on couple's stress and coping particularly, economic stress and immigration stress in Latinx couples, in addition to diet and lifestyle strategies to improve women's health. Hear from subject matter experts about ongoing research at the University of Maryland and learn more about what Terp alums can do to debunk myths, empower their communities, and strengthen women's health.

This discussion will feature:

Angela Boadu, Registered Dietitian and Nutritionist at Children's National Hospital and University of Maryland Black Alumni Network member.

Dr. Nora Arnold, Doctor of Physical Therapy and Adjunct Professor of Women's Health Physical Therapy Residency at Johns Hopkins.

Dr. Mariana Falconier, Associate Professor in the Department of Family Science UMD and founder of the evidence-based program TOGETHER, an interdisciplinary group program designed to help couples improve their communication, coping and financial management skills.

The discussion will be moderated by SPH Alumni Network board members Tina Wenzlaff '12 (Behavioral and Community Health) and Rovenia Manor '98 (Kinesiology), MA. Registration is free and open to all UMD alumni. Attendees are welcome to submit questions for the panelists via Zoom during the discussion. This event will be recorded.
Location
Contact
School of Public Health
Event Tags
Schools and Units
Audience
Tags
Event Topics