Pollinator Garden & Bee Wall Meetup
To

Arboretum Outreach Center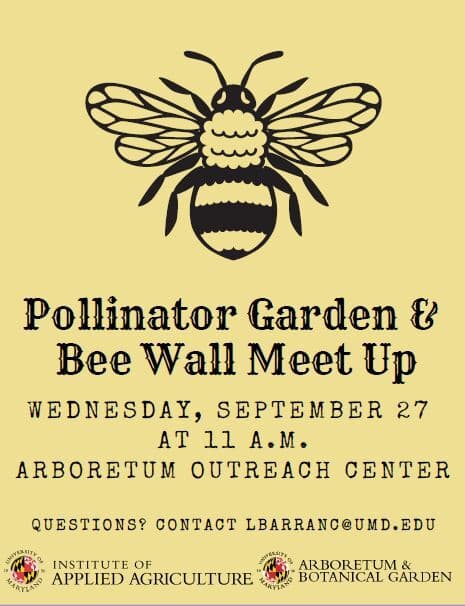 As part of our continued commitment to hold pollinator-related activities and events on campus, we are holding a 'Pollinator Garden and Bee Wall Meetup' on Wednesday, September 27th 11:00 a.m. to 12:30 p.m. at the Arboretum Outreach Center (North of the stadium) in order to showcase native bees, the UMD Bee Wall entitled "Dwelling: Paint Branch Creek" and important pollinator-plants.
We will have stickers & wildflower seed packet give-aways because... Fall is a great time to get wildflower seeds in the ground!
Read more about the garden here: https://arboretum.umd.edu/dwelling-paint-branch-creek-pollinator-garden
Location
Arboretum Outreach Center
The event will be at the garden next to the Arboretum Outreach Center, alongside the bee wall.
Contact
Gina Federer
Event Tags
Schools and Units
Audience
Tags
Event Topics