Love Languages & Safety Planning: A Lunch & Learn Workshop
To

University of Maryland Campus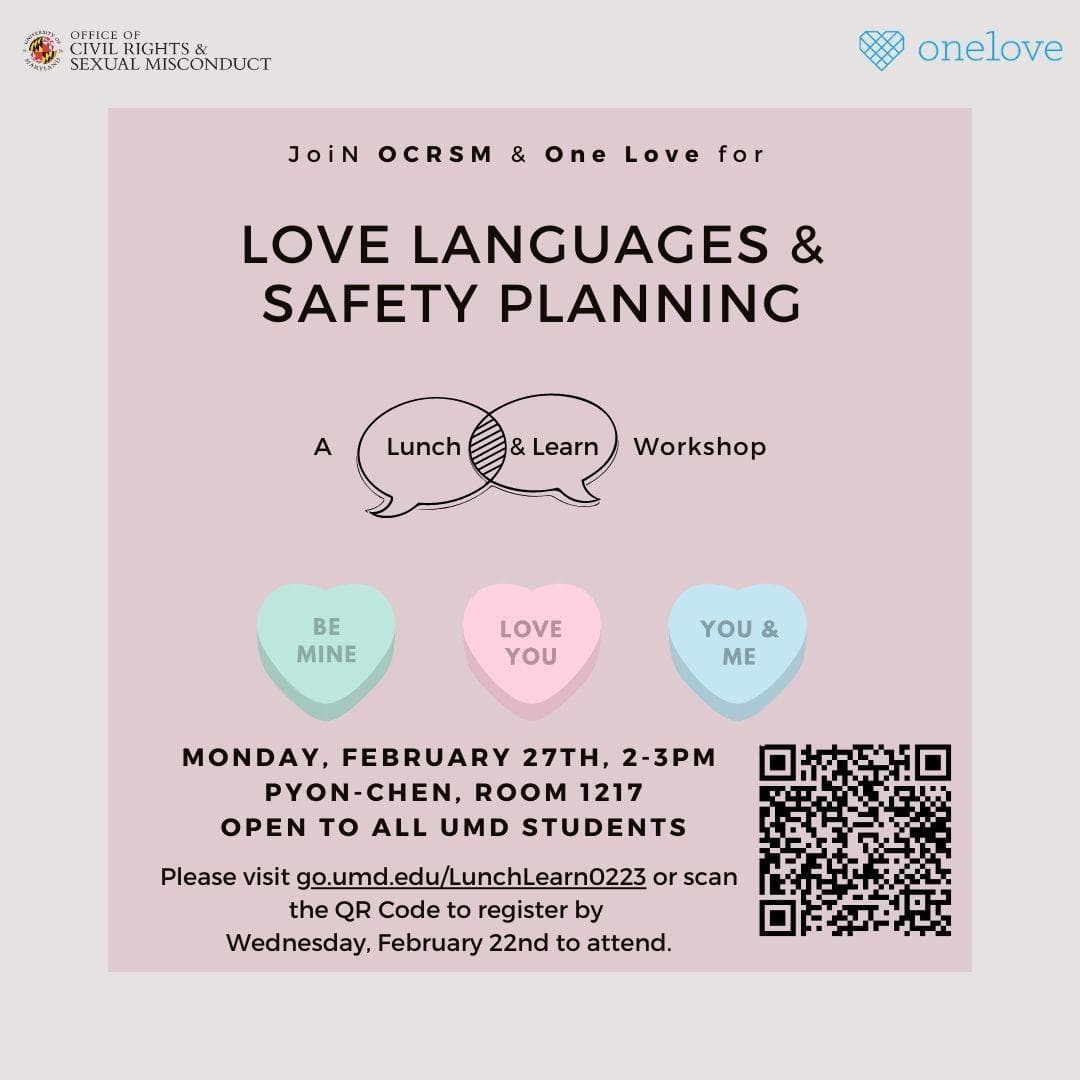 Come enjoy lunch and learn how to identify the 10 signs of healthy and unhealthy relationships and how they may manifest in the different love languages. In this workshop, we will also discuss safety planning strategies.

Date & Time: Monday, February 27th, 2PM-3PM
Location: Pyon-Chen Hall, Room 1217

Register at go.umd.edu/LunchLearn0223 by Wednesday, February 8th. Please contact Despina Thomas at dathomas@umd.edu to request any reasonable accommodations for the workshop. In all situations, a good faith effort will be made to provide accommodations.

*Lunch will be provided on a first-come, first-served basis to the first 20-25 students that are registered to attend the event.
Location
University of Maryland Campus
Pyon-Chen Hall, Room 1217
Contact
Event Tags
Schools and Units
Audience
Tags
Event Topics