All Niter: CANDYLAND at STAMP
To

Adele H. Stamp Student Union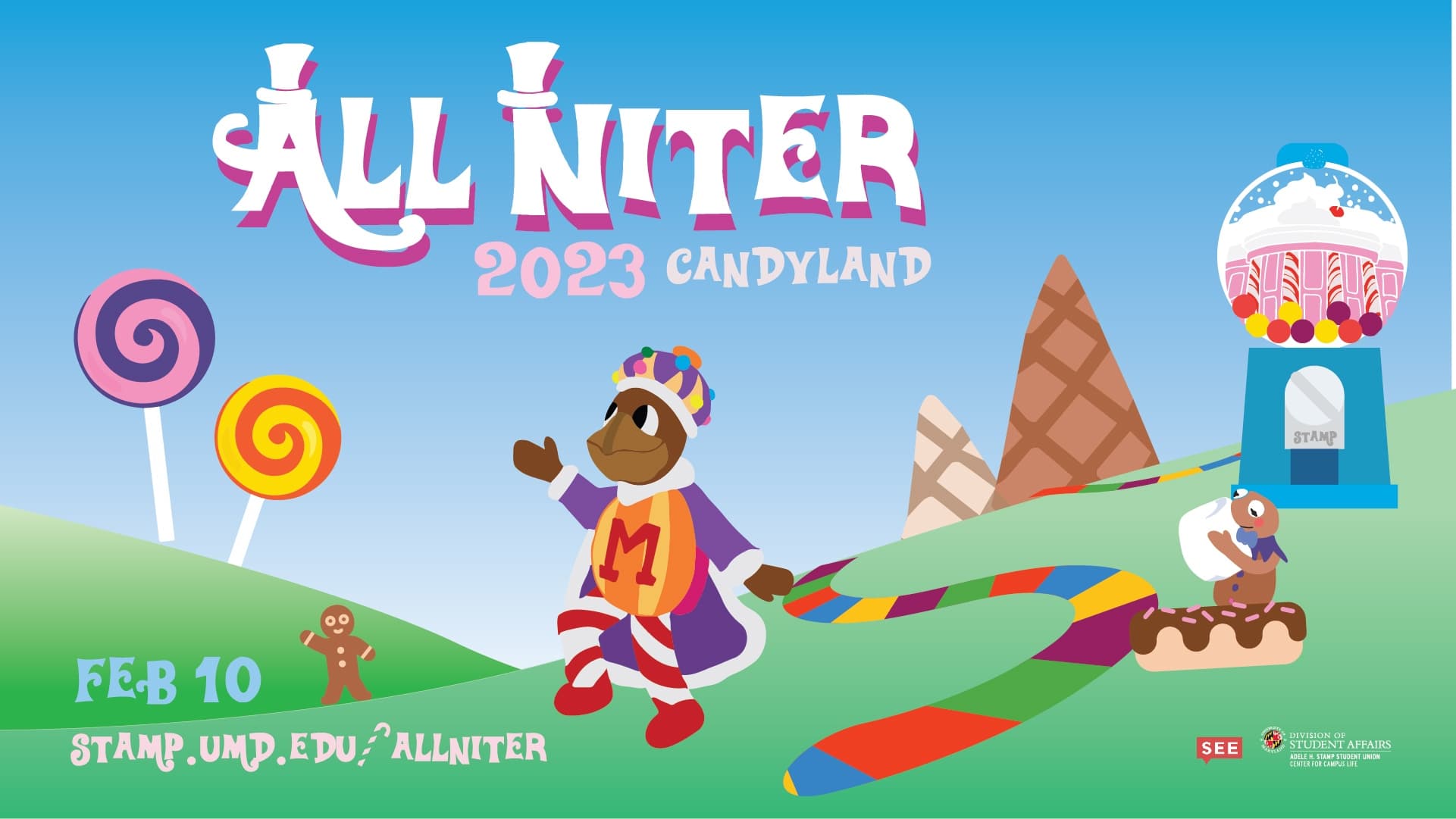 Get your sweet tooth ready for All Niter CANDYLAND in the STAMP Friday, Feb. 10, 2023 starting at 5 p.m. Enjoy events throughout the Stamp Student Union. Create a Stuffed Terp Pal, collect pins, grab an exclusive All Niter t-shirt, learn to swing dance, eat plenty of candy, enjoy some laughs, play some Family Feud, win some prizes at Bingo, roller skate and find your creativity throughout STAMP. Enjoy FREE cookies from Insomnia Cookies.
Don't miss the STAMP's biggest social event kicking off the spring semester. Registration required for some events. Check out all the event information at: stamp.umd.edu/allniter
Location
Some events may require registration.
Contact
Stamp Student Union
Hosted By
Event Tags
Schools and Units
Audience
Tags
Event Topics