AGNR Cornerstone Event
To

Adele H. Stamp Student Union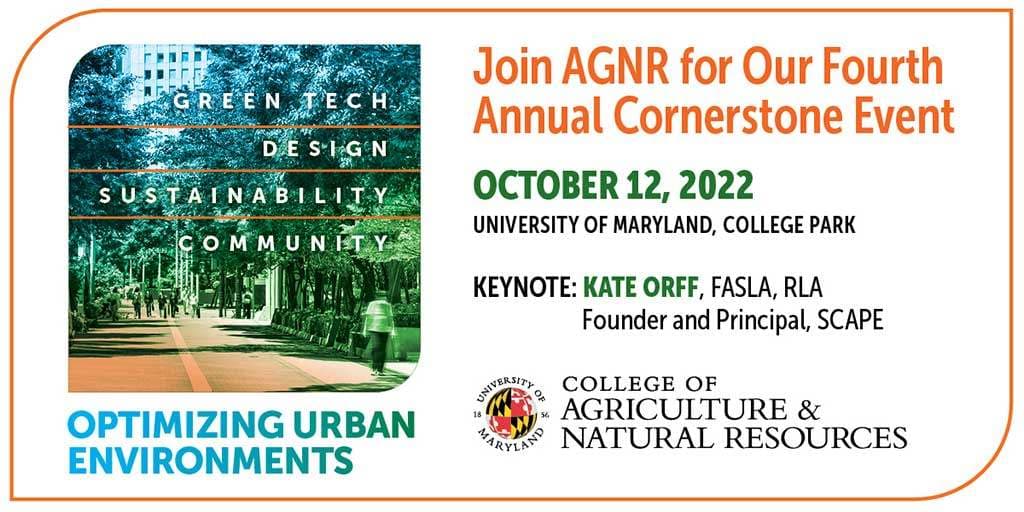 Join thought leaders from across academia, industry, and government for AGNR's 4th annual Cornerstone event on Wednesday, October 12 at The Stamp Student Union, University of Maryland. This year's event will celebrate and build partnerships around the college's strategic initiative: Optimize Urban Environments through Green Design, Technology, and Community Engagement.

The event features keynote speaker, Kate Orff, founding principal of SCAPE, a design-driven landscape architecture and urban design studio, which addresses the challenges of climate change and social and environmental justice. Attendees will have access to a number of concurrent sessions focused on urban food security, community climate resilience, planning, design & housing, and more.

To register and view the agenda, please visit https://go.umd.edu/cornerstone..

Location
Contact
Event Tags
Audience
Tags
Event Topics