2023 Spring Career & Internship Fair (In Person)
To

To

Adele H. Stamp Student Union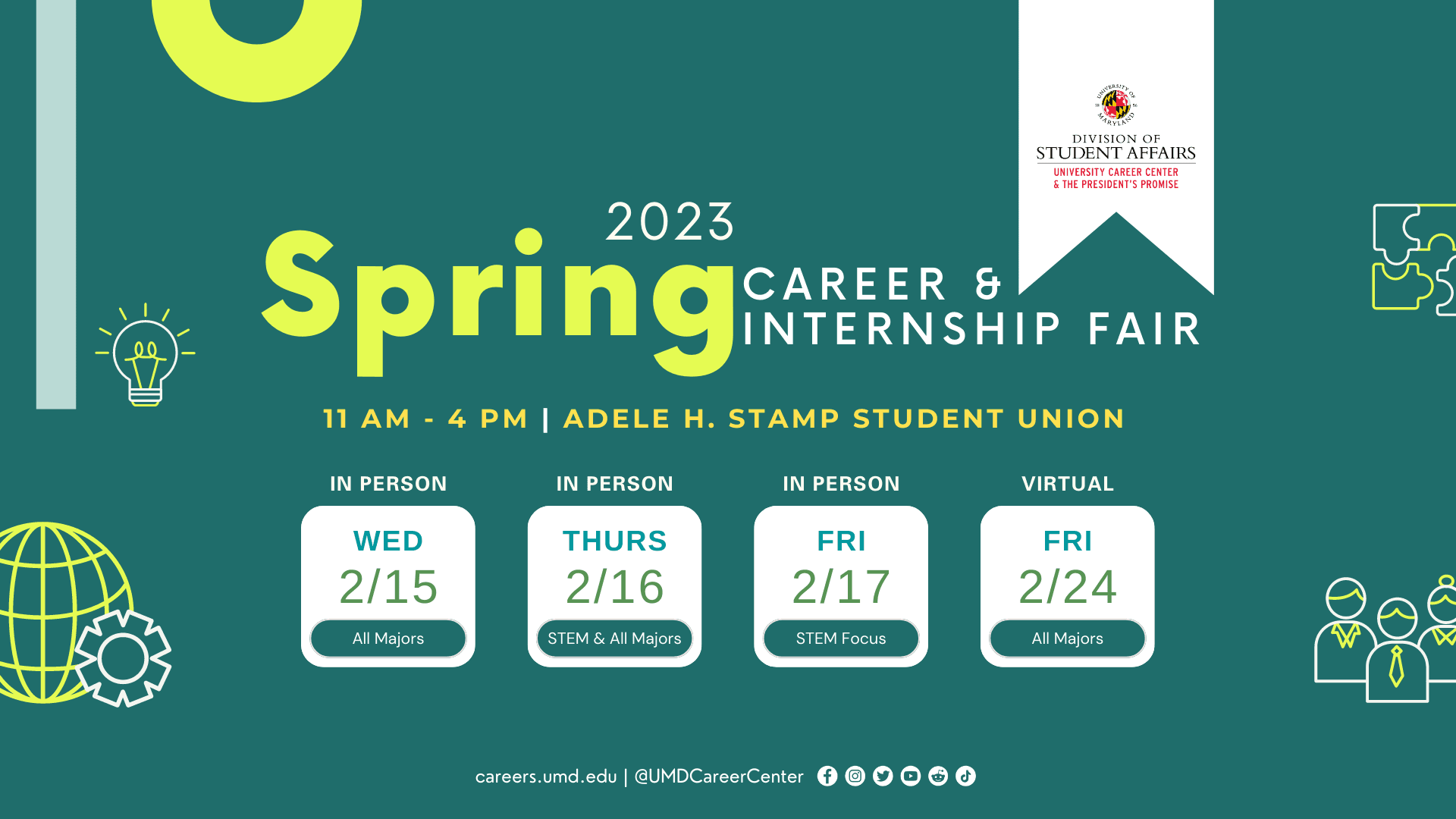 All UMD students are welcome to attend the 2023 Spring Career & Internship fair, an annual event showcasing local, regional, and national employers all seeking to hire Terps for full-time, part-time jobs and internship opportunities! This is our largest recruiting event of the semester. Register on Careers4Terps and learn about the employers attending our event.

Wednesday, February 15, 2023 (All Majors)
Thursday, February 16, 2023 (STEM & All Majors)
Friday, February 17, 2023 (STEM Focus)
Friday, February 24, 2023 (Virtual Option & Weather Date: All Majors)
Location
The 2023 Spring Career and Internship Fair will be hosted at the Adele Stamp Student Union in various rooms on the main and second floors. Additional details will be provided on-site at the fair.
Contact
Event Tags
Schools and Units
Audience
Tags
Event Topics