UMD Wind Orchestra: Stephenson, Still and Simon
To

The Clarice Smith Performing Arts Center, and Online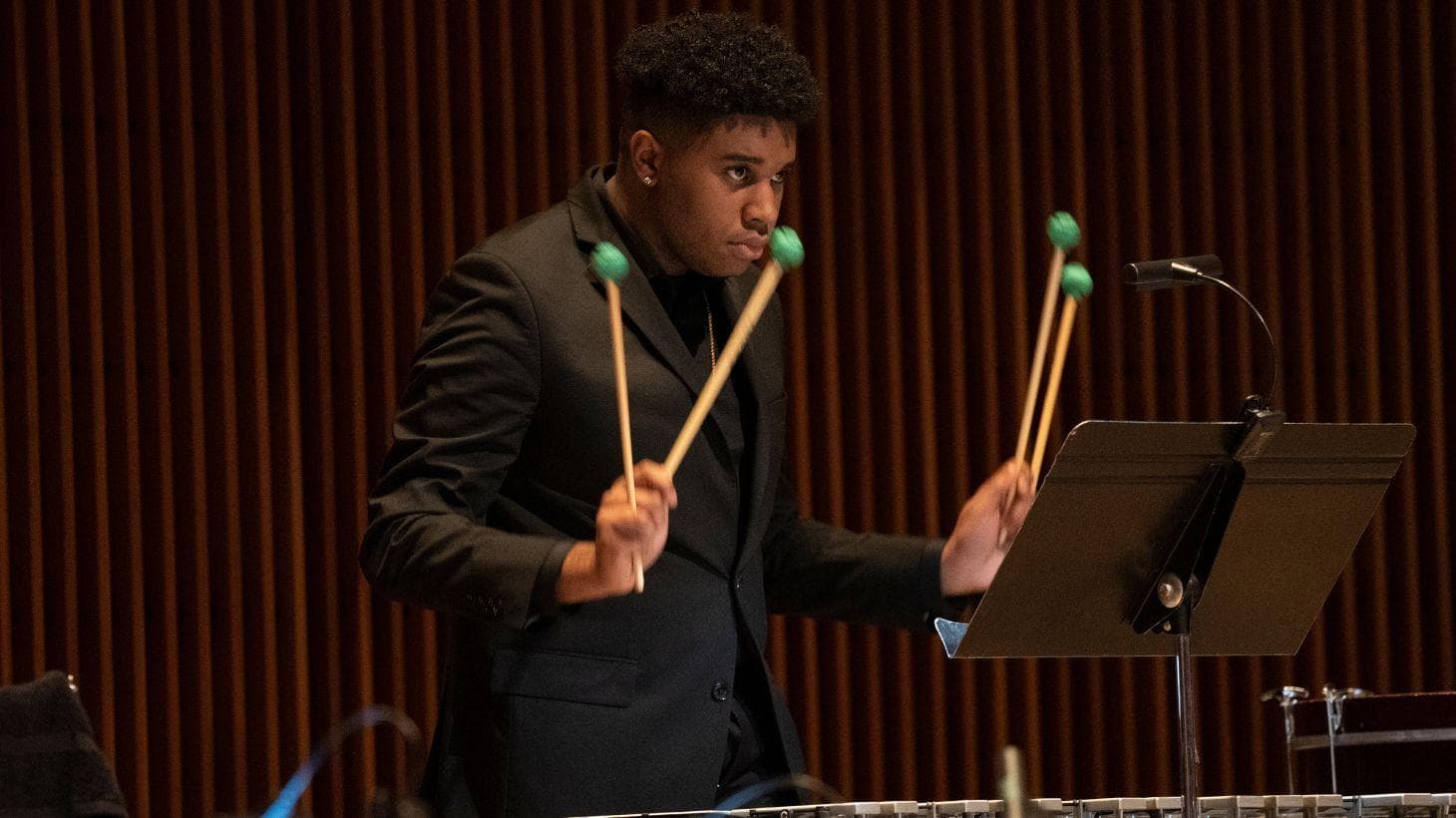 Go on a musical exploration of the St. Louis Gateway Arch with James Stephenson's Sonata Rhapsody "The Arch" featuring UMD Senior Lecturer Matthew Guilford on bass trombone. The 630 bars of music match the height of the arch in feet while the score itself visually resembles an arch.

William Grant Still's luxuriously emotional yet serene "Summerland" is the second movement of the composer's Three Visions for piano masterwork about the beauty of the afterlife. Transcribed for wind band, the performance will showcase jazz textures and pentatonic rhythms.

Overflowing with gospel influences, Carlos Simon's jazzy AMEN! was composed in celebration of his experience growing up in an African American Pentecostal church in the Southern U.S. AMEN! encapsulates the joy of the church service and concludes in a spiritual frenzy that emulates a state of transcendent worship. The concert program will also include the world premiere of Lance Hulme's Leaps and Bounds.
Location
Contact
The Clarice Smith Performing Arts Center
Hosted By
Event Tags
Schools and Units
Audience
Tags
Event Topics