Soul Care Sundays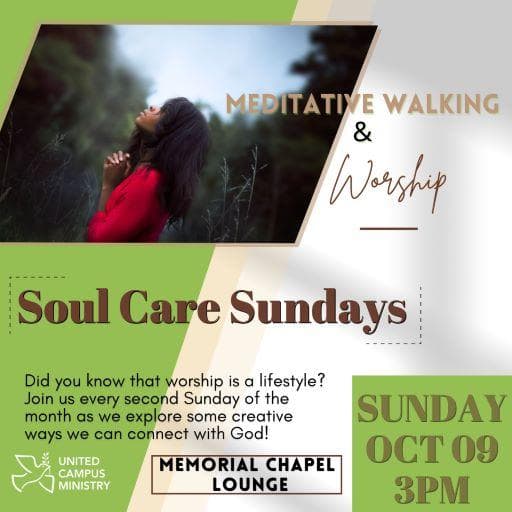 Come share in some of our favorite leisure activities while we reimagine how we can connect our spirituality to these activities! For 10/9 we'll explore the practices of meditative walking on the campus labyrinth as well as meditative "breath prayers". Let's explore together!
Also held on 11/13 and 12/11.
Sponsored by United Campus Ministry Chaplaincy, 2101 Memorial Chapel.
Follow us on Instagram @l3umd
Location
Held in the Lounge, found just inside the Memorial Chapel side entrance, on the right. Enter the building using the side entrance along Chapel Drive.
Contact
Memorial Chapel
Event Tags
Audience
Tags
Event Topics