"Root to Rise" Multiracial Heritage Month 2023 Keynote
To

Adele H. Stamp Student Union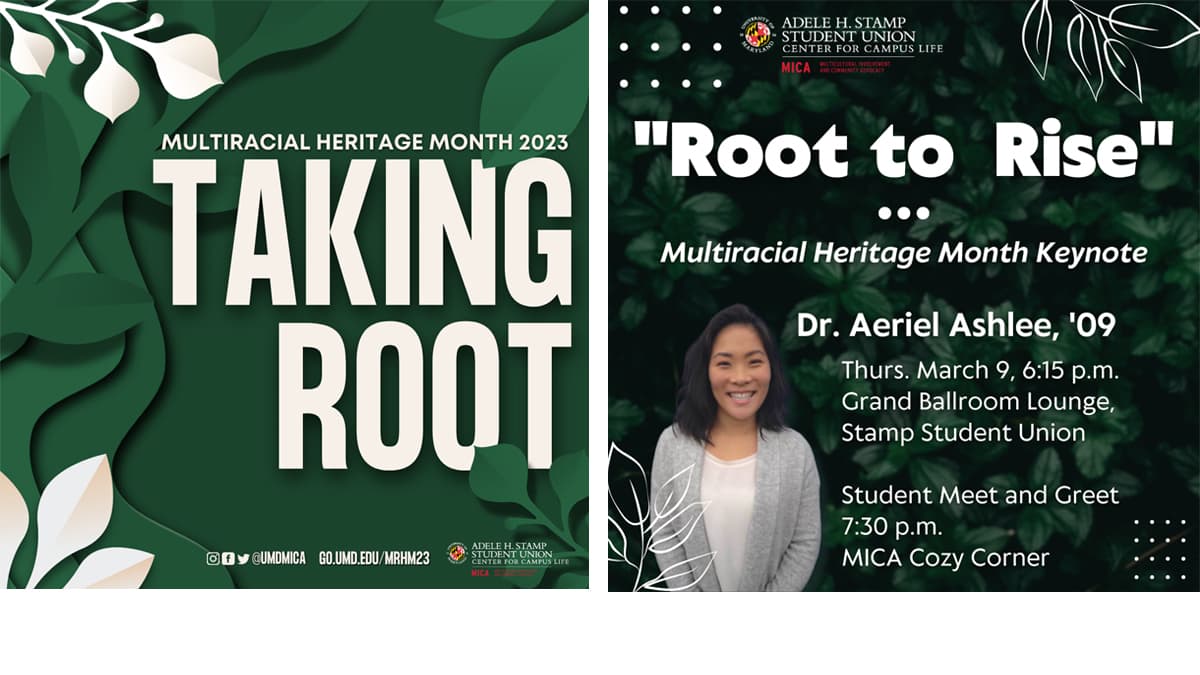 This year's multiracial heritage month theme, "Taking Root", aims to celebrate the beauty of blooming from various roots. This theme is both timely and critical on campus and in society as we seek to honor and recognize what it means and looks like to be a multiracial, multiethnic, or transracial adoptee. This theme encompasses the exploration and identity development that comes from taking root in your own identities.

Get ready for our Multiracial Heritage Month Keynote event "Root to Rise" with Dr. Aeriel Ashlee!
In this talk, Dr. Aeriel A. Ashlee (she/her) will share how her professional identity and priorities are rooted in her positionality as a transracial adoptee and multiracial mamascholar. She will share how growing up as an Adoptee of Color in a White family, navigating the nuances of an interracial marriage, and becoming the proud parent of a multiracial child has given rise to her commitment to social justice and coalition building.

Date: March 9, 6:15pm - 7:15pm
Grand Ballroom Lounge, Stamp Student Union

Student Meet and Greet following the Keynote event at 7:30pm in the MICA Cozy Corner

Thank you to our sponsors:
The Harriet Tubman Department of Women, Gender, and Sexuality Studies, The Department of African American Studies, The Graduate School, University of Maryland Counseling Center, Asian American Studies Program, and Postdoctoral Affairs.
Location
Contact
Multicultural Involvement & Community Advocacy (MICA)
Hosted By
Event Tags
Schools and Units
Audience
Tags
Event Topics