NextNOW Fest 2022
To

The Clarice Smith Performing Arts Center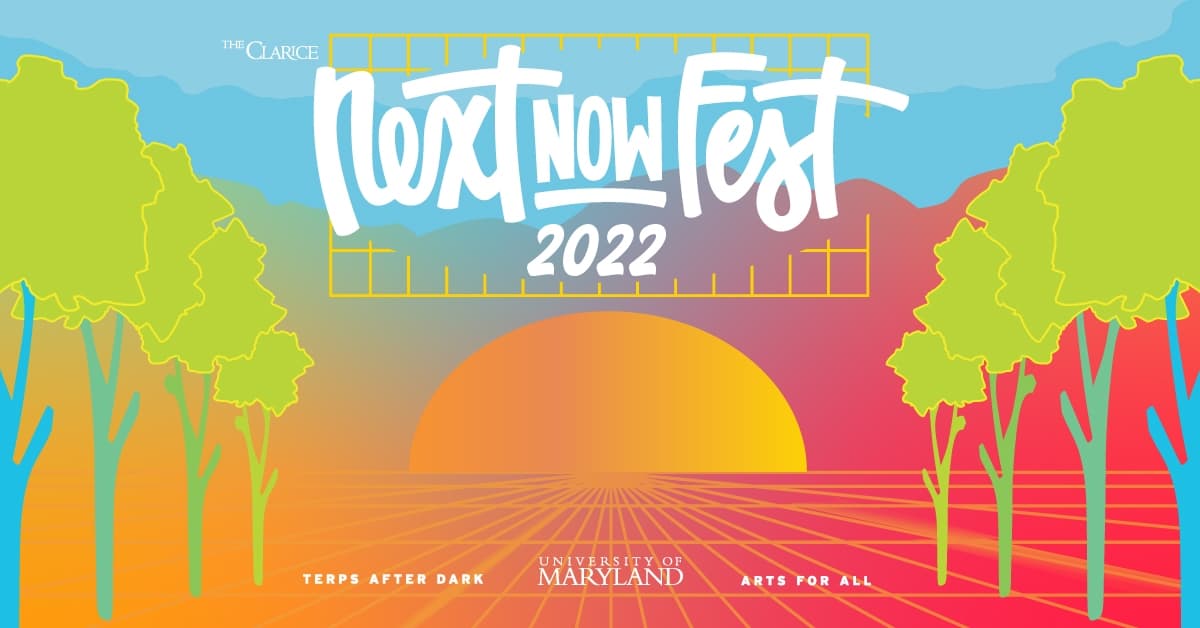 The Clarice's annual NextNOW Fest is an inspiring arts experience that celebrates imagination, creativity and community. By amplifying the voices of intriguing, inventive artists from around campus and our community, NextNOW Fest creates a forward-looking microcosm where art transforms our future and connects us all.

NextNOW Fest is a signature event in University of Maryland's Arts for All initiative, which leverages the combined power of the arts, technology and social justice to address the grand challenges of our time. In addition to our student, academic and touring arts lineup at The Clarice, we're thrilled to continue partnerships with student-led groups, academic departments and community organizations to hold the festival at sites throughout campus and into College Park!

Register for updates to receive priority access to our 2022 lineup, schedule and tickets! You will also receive daily reminders throughout the festival that will make your experience easy and convenient. Registration is free and open to all.
Location
Please note that NextNOW Fest events will be held at The Clarice Smith Performing Arts as well as around campus and in the College Park area. More details can be found on event pages for select events.
Contact
The Clarice Smith Performing Arts Center
Hosted By
Event Tags
Audience
Tags
Event Topics