How to Prepare for An Interview Workshop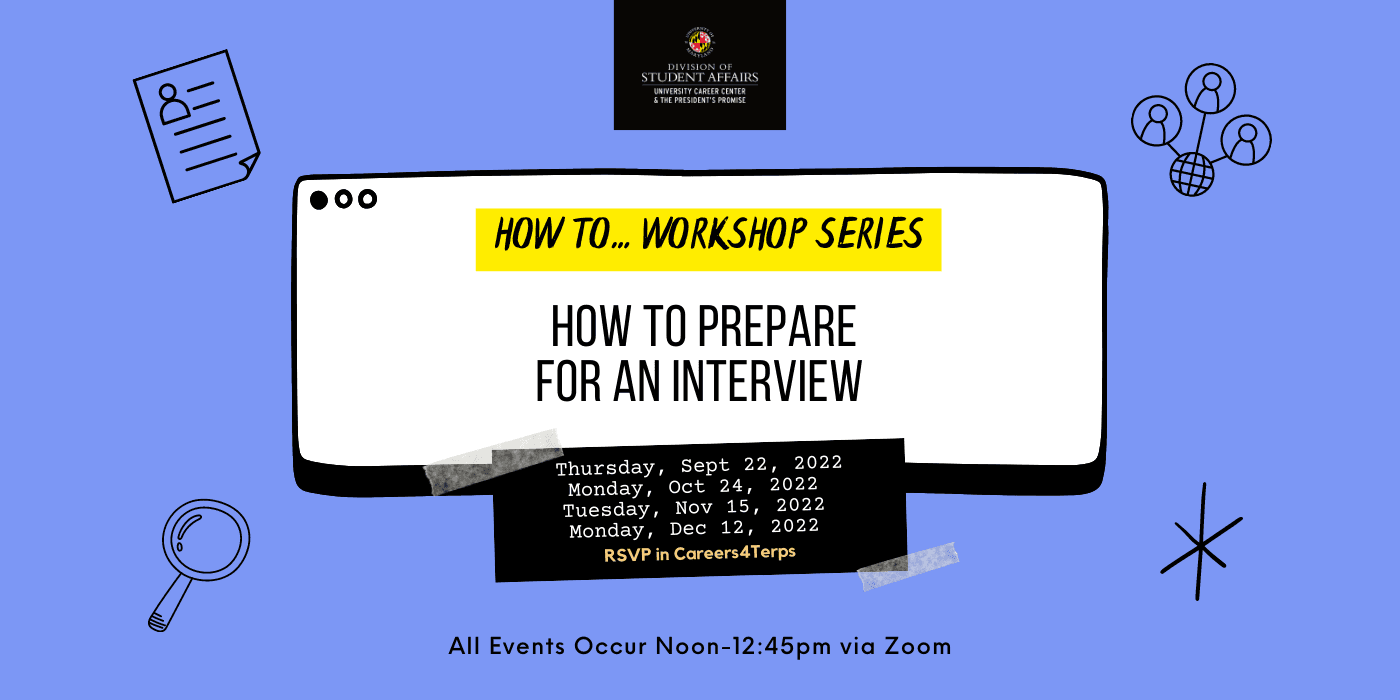 You will say "um" at certain points. You will get caught off-guard by an unexpected interview question and will need some time to think through how to best answer it. You may need to ask the interviewer to repeat a question because you want to make sure you understood it correctly.
These scenarios are okay! We are human. The key is to be prepared and be yourself throughout the interview process.
In this session, we will discuss:
The different types of interviews (live phone/virtual, asynchronous, case, technical, etc) and quick tips to prepare for each. Overall, however, this workshop will focus on behavioral-based interviewing tips.
What to know about an employer and the position before stepping foot into the interview or joining that Zoom call.
How to think through and articulate your "power stories" - the stories you anticipate will come up in an interview and how to share that story in a way an outsider (i.e. the interviewer) will understand and appreciate.
Additional ways to prepare for upcoming interviews.
This workshop will be conducted virtually on a monthly basis through the University Career Center & The President's Promise. If this date doesn't work for you, check out the UCC's events calendar for future offerings.
In addition to this workshop, students have access to Interview Prep in Careers4Terps to practice interview questions on your own time. You may also schedule a mock interview with a career advisor in Careers4Terps through a career advising appointment.
Location
Contact
Event Tags
Audience
Tags
Event Topics