China's Rise, the Taiwan Issue, and Prospects for Conflict and Cooperation in US-China Relations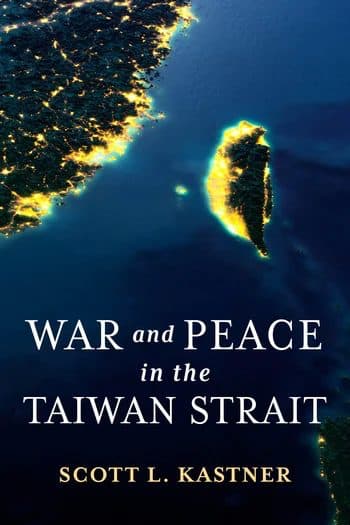 Part I: 6-7 PM

Prospects for Conflict in the Taiwan Strait

As tensions continue to rise between the People's Republic of China and Taiwan, numerous analysts and officials have warned of a growing risk of military conflict, which could potentially draw in the United States. How worried should we be about a war in the Taiwan Strait?

An in-person talk by Dr. Scott L. Kastner, Professor of Government and Politics at UMD and author of three books on China affairs.

Based on his new book "War and Peace in the Taiwan Strait" (Columbia University Press, 2022, http://cup.columbia.edu/book/w...).

Part II: 7-8 PM

A Discussion on the Current State of US-China Relations

CHINA Town Hall, organized by the National Committee on U.S.-China Relations, connects leading China experts with Americans around the country for a national conversation on the implications of China's rise on U.S.-China relations and its impact on our towns, states, and nation. Via live-stream.
Location
Multipurpose Room, Lower Level, St. Mary's Hall (Entrance via the patio)
Contact
Center for East Asian Studies